Course location South
Pien and Jack in Belgium, near Maastricht
This page is an automated translation of /nl/locations-b.html and has not been reviewed yet.
| | |
| --- | --- |
| ! | The same courses are given at all Paard Naturally course locations . The structure and presentation are the same everywhere. The same prices apply, you get the same course materials, and the quality is also uniform. The only thing that differs is the geographic location and the people who run the course. |
Click here for the General information course Natural Hair Trim
Information about the course location Riemst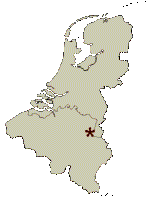 The Riemst location is the Belgian location of Paard Naturally .
Facilities
A cozy classroom, equipped with modern multimedia equipment, is used for the courses.
Location
This course location is located in Belgium, on the Belgian-Dutch border, a two-minute drive from Maastricht. Tombestraat 4
3740 Hees - Bilzen
Belgium
Please note: This is the course address but not the normal visiting address of Spirithorses (that is Hageveldstraat - Vroenhoven/Riemst, Belgium. If you want to visit it, please make an appointment in advance).
The area is ideal for staying a little longer after the course: Maastricht, the marl caves and St. Pietersberg are nearby.
It is also possible to explore the area by horse, inquire about the possibilities of the horse riding arrangements.
We can send you further information and overnight addresses on request.
The instructors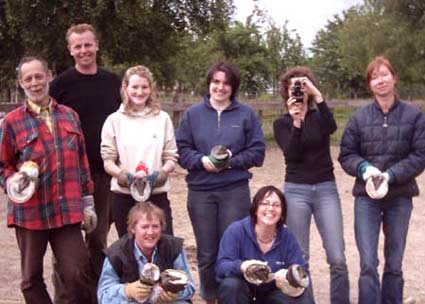 The course is taught by Pien Dresens & Jack Kröber.
There they run the Spirithorses horse center, which values the principles of Natural Horsemanship. Pien and Jack make very frequent trimming rounds through (Southern) Netherlands and Belgium and with this - and with the fact that they have 24 horses under their care - keep their practical experience accurate.
In the challenging area around the St. Pietersberg they manage to get horses off the horseshoes and in a relatively short time time to get their hooves so healthy that they can make long rides on roads with their students and stony forest paths that place high demands on the hooves.
You couldn't be closer to the source: Paard Naturally is the first to start giving Natural Grooming courses.
More information about Pien Dresens & Jack Kröber can be found on the website of Spirithorses .
Sign Up
Via our interactive agenda you can view which course dates and locations are available and register online.