This page is an automated translation of /nl/multimediahoofcare.html and has not been reviewed yet.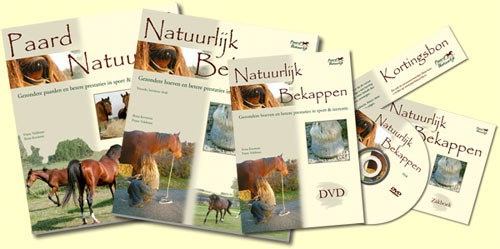 What is it?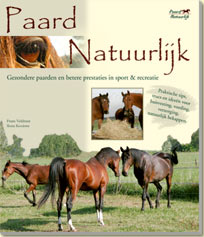 The multimedia package "natural trimming" deals with natural trimming in the broadest sense and is intended for people who are looking for ways to to get and keep the horse or pony as healthy as possible. This package consists of two books, a DVD, a handy pocket book, and a discount coupon for the course "Natural Hairdressing".
The book "Horse Naturally"
Natural hoof maintenance starts with optimizing the living conditions of the horse. The book "Horse Naturally", which is also available separately, discusses, among other things, adapting housing and nutrition so that the hooves can develop better. It covers all the reasons why horses are put on horseshoes and how you can achieve those same goals without horseshoes. It helps you decide whether or not you want to switch, to which method, and whether you should do the trimming yourself.
This list is by no means exhaustive; for a more detailed description you can visit the page of the Book "Horse Naturally" .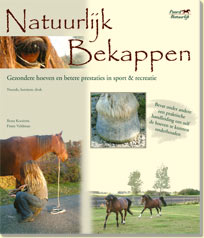 The book "Natural Trim"
This book is the most important part of the package. It consists of 240 pages in almost A4 format and is written with many illustrations in an easily accessible manner.
Veterinarian W. de Leeuw wrote a foreword to the book:

"Application of the principles outlined will represent a quantum leap in hoof health and wellbeing for our four-legged companion."

Click here for the full preface
This book covers everything you want to know about natural trimming . It provides an overview of the history, the backgrounds and the different cutting methods. It describes the anatomy, static and dynamic aspects of the hoof. The book contains an extensive manual for those who want to trim their own hair. Various causes and remedies for hoof hypersensitivity are discussed. The various hoof diseases are also discussed in detail. The entire book is provided with illustrations, complete case studies and information.
This list is by no means exhaustive; click here for a complete table of contents .
The DVD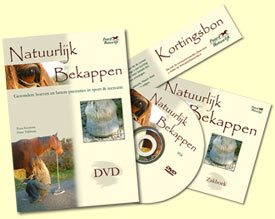 Some things are very difficult to explain in a book. Many subjects from the book have to do with movement and for that a DVD is a much more suitable medium. The DVD therefore contains additional detailed explanations. The DVD also contains a number of trims where we not only show what we do, but also explain why we do it.
The pocketbook
The pocket book is a booklet in a handy format that you can take with you to your horse if you want to carry out hoof maintenance yourself. It contains a quick guide so you can check on the spot what to do.
Discount coupon
Part of the package is a discount voucher worth 79.95 Euro for the Natural Hair Trim course . This course fits in perfectly with the multimedia package, so that coupon is a bonus!

What is it not?
This package does not replace a complete hoof trimmer training. The emphasis of this package is on providing information. The manual for trimming yourself is extensive, but of course does not cover all possible problem situations.
For who is it?
The book consists of 240 pages ...

... but we already show you 16 pages: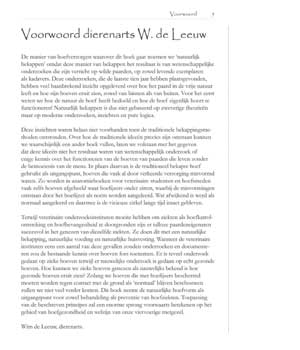 For whom the package is intended is aptly described in the introduction to the book:
This book is written for people looking for ways to get and keep horse hooves as healthy as possible. This briefly summarizes the essence of this book.

Although this book contains a step-by-step guide to groom your horse yourself, this book is more than just a guide. This book is also a valuable source of information for those who do not actually want to take up the hoof rasp themselves. In any case, you will learn how to get and keep the horse's hooves healthier and what maintenance the hooves need. Whether you actually carry out this maintenance yourself or have it carried out by someone else is ultimately of less importance.

Moreover, this book is not only about trimming, but also about the other factors that determine the health of the hoof, such as the nutrition and the amount and type of exercise the horse receives.

It is not necessary to have any knowledge of need before starting this book. However, this book is also written in such a way that advanced users, veterinarians and farriers can easily skip certain chapters.
This book is also used as a theory book in the Natural Trim course .
There is also a promotional folder for the multimedia package "Natural Covering" available, you can download it by clicking the button below. After downloading you can view and/or print the folder.
Download: flyernb.pdf 394 Kb
Download the promotional folder for the multimedia package "Natural Trim"
What does it cost?
The complete multimedia package costs 79.95 Euro, including VAT.
The package consists of two books, a DVD, a pocket book and a discount coupon for the Natural Trim course .
Resellers
Bookstores or resellers who want to offer the package to their customers, people who want to sell the package at fairs, etc. are welcome. Send us an email for more information.
To order